About Mae Eli Kellert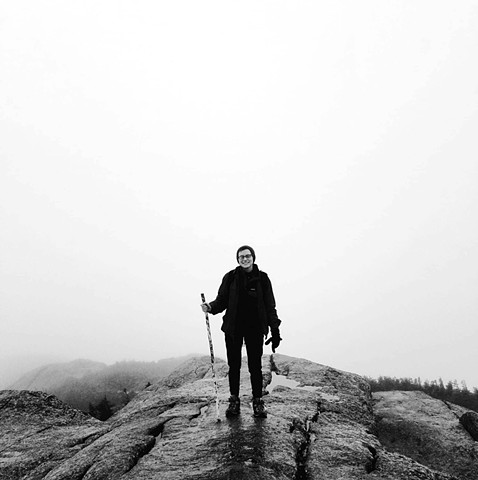 Mae Eli Kellert is a visual artist and writer based at the New Jersey Shore.
Their fine art photography often focuses upon the relationships found within the natural landscape. Professionally, Mae Eli works as a sports photojournalist and educator and has managed a college darkroom, as well as held positions in arts museums and galleries around New Jersey and New York City. For photography, Mae Eli has been awarded the Al Gold Memorial Photography Award. They gained an MA in Literature, Culture, & Media at Háskóli Íslands in Reykjavík, Iceland, and a BFA in Photography with minor concentrations in Writing, Art History, and French from Stockton University in New Jersey, USA. Mae Eli has also studied Painting and Contemporary Art History at the Institut d'Etudes Supérieures des Arts in Paris, France.
As a creative writer, Mae Eli has received the Jennifer Cakert Award in Creative Nonfiction, and has published creative memoir work in Or Does It Explode Magazine and travel journalism for Travelade: Iceland. Their creative fiction often deals with themes of gender, mental health, and identity. Mae Eli was a proofreader for Stúdentablaðið, and for the past several years has worked for the New Jersey production company PCK Media, which produces the arts documentary show State of the Arts.
See photo, painting, and sculpture portfolios, and résumé for a list of past exhibitions and honors.